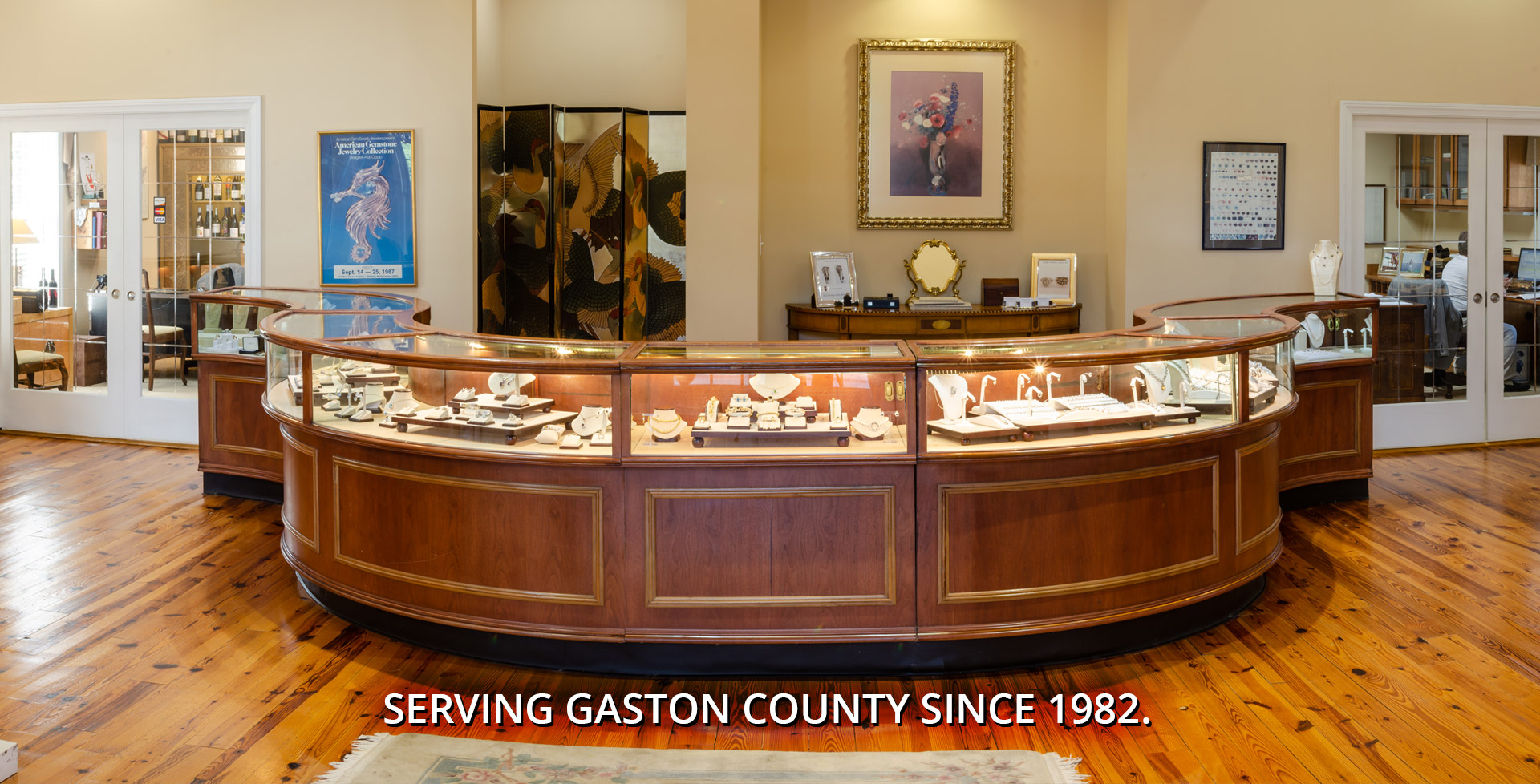 "Doug and Lou Anne Harris are the best! They did an exceptional job on my engagement ring and other pieces. We have been so pleased with everything they have done for us!"
"Can't even imagine a jewelry store with better service. This store has a personal touch that exceeds all others in their business. I am thrilled with each of my purchases from the Harris family."
"My husband and I have purchased several nice pieces of jewelry at Douglas R. Harris in the past 30 years and have always found them to be very knowledgeable and easy to deal with. I have also been a frequent wine customer and they always find the most interesting boutique wines and they remember what I like and so make great recommendations."
"I have been a costumer of Doug and LouAnne Harris for 30 years. The jewelry, the service, the wine, everything is top shelf. I will be back!"
"Have had him repair several pieces of jewelry and he always gets the job done right!"
On a custom ring that was designed and created for this customer:
"I AM INCREDIBLY EXCITED AND DEEPLY GRATEFUL that you are intertwining my family and their story into mine!! I find myself speechless, yet filled with joy and anticipation!!"
Selections from an email discussing a jewelry repair:
"I just wanted to thank you again for talking me through the repair tonight. I had something totally different in my head about what to expect but you really walked me through the rationale and I feel really comfortable with the total ring tightening and light cleaning.
I also really appreciate the relationship you have with your jeweler and the respect you both have for maintaining the integrity of the ring, which is my biggest priority."
…..  "I would like to establish an ongoing relationship and certainly want to honor your work with the repair.
Again, thank you!"
Starting their business in a carriage house behind the Seapark Mansion in the York Chester neighborhood, in 1982, Doug and Lou Anne Harris quickly outgrew this quaint location, moving into the Myers Mansion next door. Their current location was custom built on Country Club Road, site of the old Gaston Country Club, in 2000 and reflects the quality of the product Doug and Lou Anne service and sell: The heart pine floors were found on a scavanging tour in a Charleston warehouse and the antique mahogany serpentine cases were located in up-state New York. The small and endearing chandeliers were shipped from Paris and arrived in many pieces!